As most of you know by now, I have spent the last week helping my brother transition into his next adventure. It was a blessing to be by his side. There were moments, few and far between, where he would become lucid and recognize me. We even had a couple of laughs together. And those were moments I will treasure forever. My family and I sang and played his favorite songs, reminisced old stories and adventures, wiped his brow with cool cloths, held his hand, and whispered in his ear how we loved and cherished him. We decided to get everyone who wasn't with us on a video call, and poured toasts of scotch (his favorite drink) while we soaked a mouth swab and shared a little taste with him. Precious moments.
But at one point near the end, it occurred to me that we were "waiting" for the end. Maybe there was a great plan of readiness in the length of his hanging on.
But I thought to myself, "No. This I won't participate in." I was so grateful of all the channel had taught me about death and dying: no one leaves without choice, they choose how and when, you never need them to be "physically" here with you because you can connect with their energy anytime you hold the intention to do so. I will never, ever loose that connection with him.
We are planning a great party for him to celebrate his life. A party to express all the joy he brought to us in our lives. He will always be my Bruzzy, and I will always be his PeeWee.
And until we meet and party "over there," I will purposely live in honor and celebration of our lives together.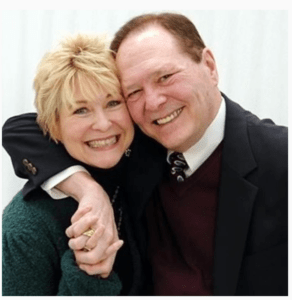 BLESSINGS,
DEE