Description
Gabrielle Stone has written the Amazon Best New Release, Eat, Pray, #FML. The two main messages are self-love, and how to uncover your blocks around creating your desires.
In this webinar, join Gabrielle and the channel in accessing 1) your blocks around self-love and how to redirect them and 2) how to successfully use the process of the "Thought Onion" to always have easy and simple access to clarity around what is driving you….and how to redirect it. Gabrielle's technique reveals a simple, self empowering way to do the work.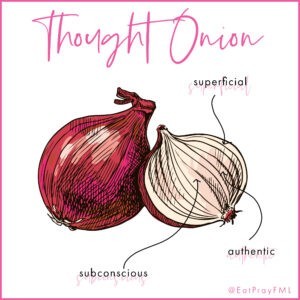 Join Dee, the Channel, and Gabrielle to access the simplicity of the work that will empower you!
Included with this webinar is a FREE download of "The Urgency of Self Love!"
About Gabrielle…
Gabrielle Stone is an award-winning actress and director that has been in the industry for over ten years. After a shocking revelation in 2017, she went on a solo journey to Europe where she discovered how to heal and love herself. She wrote the book Eat, Pray, #FML to share with the women (and men) of the world what she so thankfully learned.
Gabrielle's book has only been available for four months and has already begun to reach readers around the globe. Not only is it wildly entertaining and shockingly true, its raw honesty has been connecting with readers on a deep level. Without being in your face, it is really lending incredible healing techniques, huge life lessons, and teaching self-love.
In the dozens of five-star reviews, readers always seem to be pulled to two main things: The Thought Onion and The Self-Love Cocktail. Gabrielle breaks down how to get to the core of your issues and how to love yourself in one of the most clear and concise ways that make it easy for anyone to grasp and implement into their own lives.